Contact Xore
Need to get in touch with us? Well, you can! You are very welcome to contact Xore or our partners.
SALES AND GENERAL INQUIERIES
Engineering
Anders Sundberg
+46 (0)910 211 496
Support
 +46 (0)910 211 491
 -Click here for email address
The support line is open weekdays 08:00 - 17:00 CET and weekends/holidays according to your service level agreement.
Canada and USA
Multotec
2066 Rue de la Province
Longeueuil, Qc
J4G 1R7
-Click here for email address
+1 (450) 651 5858 ext. 200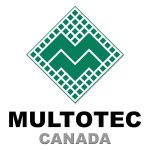 Chile, Bolivia and Peru
Relaf Representationes
JoeL Rodriguez 992, Providencia, Santiago
+56 2235 5194
-Click here for email address
www.relaf.cl