On-stream X-ray fluorescence, XRF analyzers have the capability to quantify almost any element from Potassium to Uranium in a sample. Xore's XRF instruments can be configured and tuned to suit almost any need.
The Boxray™ family of XRF analyzers consists of two analyzers sharing x ray fluorescense technology and benefits, but with slightly different sample handling to suit a wide range of applications.
Example industries:
Concentrator plants
Smelters
Water treatment plants
Leaching plants
Example applications:
Slurry and pulp analysis in concentrator plants
Froth flotation control and optimization
Monitoring metal content in waste water treatment
Monitoring metals in leaching solutions / cyanide
Monitoring metal content in electrolyte / sulphuric acid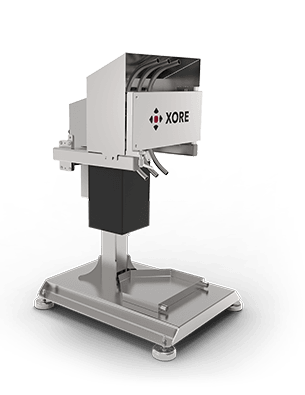 Key Benefits
Accurate data on time, all the time
Better recovery by following process trends more closely and spotting changes earlier
Improves productivity by keeping track of head grades, concentrates and tailings
Return of investment within a few months (Jones et al. 1991)
Few sensitive components gives high availability
Oversized x-ray tube for maximum service life
Latest available Silicon Drift Detector technology for high class assays
Choose Xore Boxray™ if you:
Want the best available XRF analyzer technology
Want a committed equipment provider
Want to apply the same winning concept as some of the world's most productive mines
Want to respond quickly to process changes
Have varying head grades
Have really low metal content
Want a future proof investment ready for tomorrows needs set by automated control algorithms
Want an onstream analyzer with low maintenance and high uptime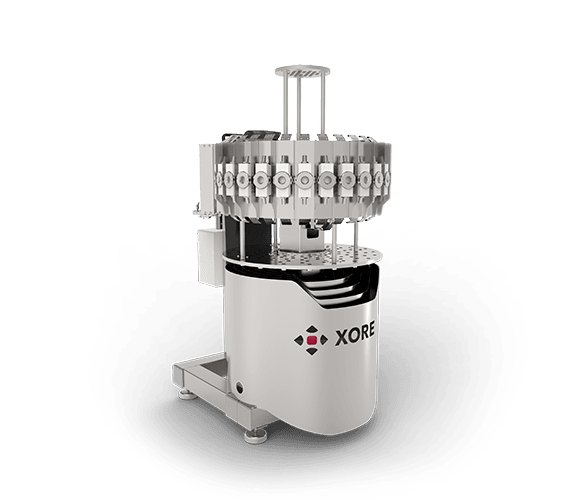 XRF Analyzers
The two Boxray™ models of x ray fluorescense analyzers have many similarities. Both have the same x-ray excitation and detector systems, both also are designed to prevent sample cross contamination. This means that when you consider the different models you do not need to compromise on data quality.
Boxray Compact is designed for versatility and is suitable for most plants and applications. 
Boxray 24 is our state-of-the-art analyzer with highest performance and shortest measurement times.
XRF instrument for the most demanding plants and applications. If you have challenging process conditions like low metal content or fast variations, this is the XRF analyzer for you. Used by some of the world's most productive copper and zink mines. The Boxray 24 features the latest energy dispersive x ray fluorescense technology (EDXRF) for highest quality assays. Up to 24 sample streams can be analyzed in a user configurable sequence. 
Suitable for most plants and applications. The Boxray Compact online analyzer uses energy dispersive XRF detector technology. Up to 16 sample streams can be analyzed in a user configurable sequence. This XRF analyzer is particularly suitable for applications on electrolyte, process water and leaching solutions. Cost effective sampling systems for these applications make for a good XRF instrument investment.
More info on XRF analyzers